Here is a really simple tip for you that can make a huge difference in how you experience your strawberries…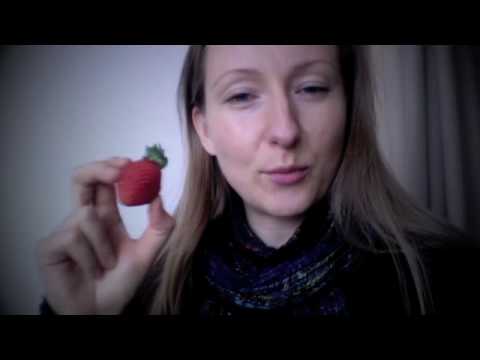 Strawberries are at their best if they get to hang out in the sun until they are just ripe and still warm from the sun.
Unfortunately, many of us do not have the luxury of picking them at that precise time.  Instead we buy them, and usually store them in the fridge.  When we take they out and take a bite, they still taste nice, but not as good as one may have hoped.
No problem.  There is a simple solution.
If you live in a warm climate, simply cut your strawberries into smaller pieces, spread them out and leave them in the sun for a couple of minutes.
If you do not have access to sunlight use a dehydrator and dehydrate your strawberries for 15 minutes.  In the worst case scenario you can put them in the oven on veeeery low heat and warm them up for a little bit.
Try it, it is worth going through the trouble.  It is also a nice desert.  If you have friends over they are sure to appreciate it.  Also, your home will have a wonderful, sweet smell of ripe strawberries.