Here is my absolute favorite recipe for ice cream: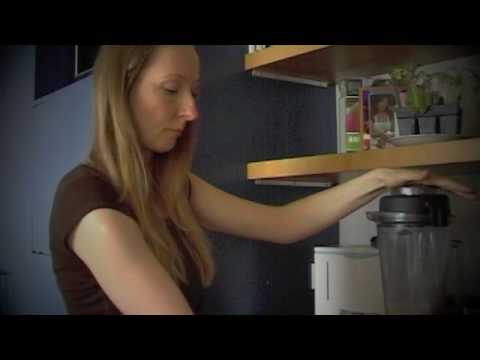 This is raw, vegan ice cream that you can make in less than 5 minutes!
The distribution of carbohydrats/proteins/fats is around 80/10/10.  It will vary slightly, depending on your almond milk.
Chai Ice Cream Recipe

1/2 glas of almond milk (or other nut milk)
1/4 vanilla bean (or just the seeds)
4 large de-pitted dates
1 teaspoon almond butter
2 teaspoons cinnamon
cardamon
nutmeg
3 large, over ripe peeled and frozen bananas
Mix all the ingredients in a high speed blender.  Add the frozen bananas and mix again.
Enjoy!
Tips for Success:
Using less liquid or more frozen bananas will make the ice cream more solid.
Make sure your bananas are very ripe when you peel and freeze them.  This will give the ice cream a nice sweet flavor.
Do not over-mix once you have added the bananas or the ice cream will start to melt.