Get Creative – Build Your Own Tooth Powder Tower!
We all know that regular toothpastes are filled with chemicals that we are not supposed to eat.  It even clearly states so on the toothpaste tubes.  So one can start to wonder how good it is to put it in our mouths on a daily basis.
Besides the health aspects, you will have to agree, toothpaste tubes are not the most attractive items in your bathroom…
So, if you are ready to get healthy, creative, and artistic in your bathroom here is an idea for you:  Tooth Powder Towers!
These elegant creations can be as high and as varied as your tooth palate.
You start by designing your own tooth powders.  They are very easy and quick to make.  You can try my favorite recipe and then go on to make your own work of art.
Then, you find suitable containers that will keep your powders dry and look fabulous.  Candle holders are often a good alternative.
How to Make The Tooth Powder
Here is my favorite recipe.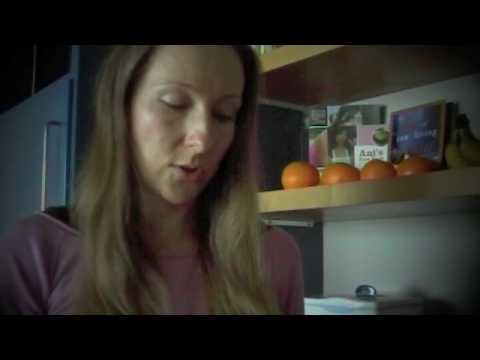 Peppermint-Cinnamon Tooth Powder
2 tablespoons of baking soda (sodium bicarbonate)
2-3 drops of peppermint essential oil
2-3 drops of cinnamon essential oil
Get your baking soda into a bowl.  Add the essential oils and mix well.  Make sure you distribute the essential oils.  Put your new powder in a container and let your inspiration, and contents of your kitchen cabinets, guide you to your next creation.
Ideas for other tooth powder ingredients:
Cinnamon in powder form (antibacterial)
Clove essential oil (antisceptic)
Stevia (healthy organic sweetener)
Why Go For Natural Tooth Care?
Regular toothpastes contain an arsenal of things you really would not want to put into your body on a daily basis.  Here is just a short list of the most common ingredients:
Sodium Lauryl Sulfate – an industrial strength engine cleaner (good for getting out grease), shown to cause ulcers in the mouth
Flouride – causes imbalances in the body, especially the thyroid and is associated with osteoporisis, one tube of toothpaste has the amount of flouride to kill a baby
Silicates – will help you polish your teeth, also polish off some of your protective enamel
Glycerine – coats your teeth with a layer that prevents natural reenamelization
Chemicals – just have a look at the other ingredients your toothpaste contains and then google them to see what they do in your body
Besides being healthier, natural tooth care can be a lot of fun… an artistic vent, if you choose to.
Can You Buy Organic Tooth Products?
If you are not really interested in making your own tooth care products, or are looking for more than just tooth powder then there are options out there.  My recommendation would be the Tooth Soap Products.   They have tooth soap, tooth brighteners, tooth swish and other products that help re-enamelize the teeth.
I would love it if you would like to share your favorite tooth powder recipe in the comments.